Environmental
Acadia Realty Trust is dedicated to making the conscious effort to better the community, environment and society through corporate initiatives, while maintaining high standards for the company and our investors. We aim to enrich the lives of those affected by our properties, both environmentally and socially.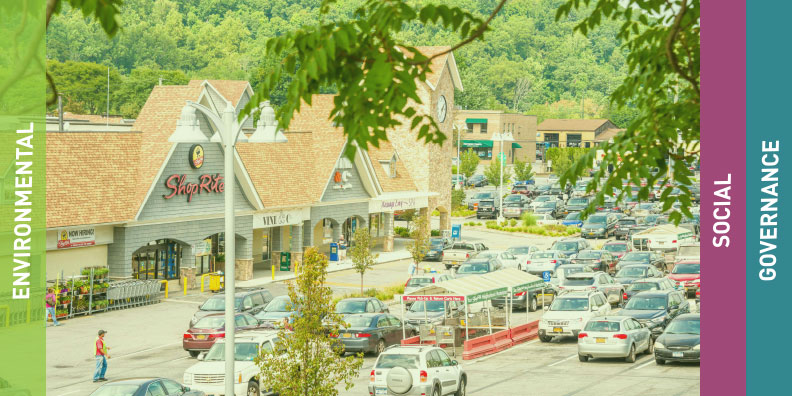 Sustainability
Acadia continues to implement sustainable operating practices at our corporate headquarters and our portfolio of properties. Our current focus is on LED Lighting Upgrades, Green Roofs/ White Roofs, Water Conservation, Irrigation Controls, Environmental Certifications and Recycling.
Energy Efficiency
Acadia promotes energy efficient technology throughout the portfolio, offering 21st Century redevelopment strategies consistent with green building. LED Lighting Upgrade: Acadia has launched an energy reduction program at select suburban shopping centers by embracing LED lighting technology and smart lighting control systems for parking lots, common areas, walkways, signage and facade lighting.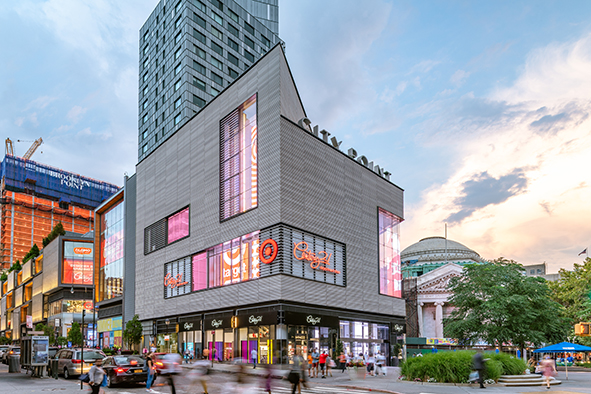 City Point is a 650,000 sf Retail Shopping Center located in Downtown Brooklyn and is part of a 1.9 million sf mixed use development with 3 residential towers atop of the retail podium. The retail podium received LEED Silver equivalence for its LED lighting, shared retail high efficiency pre-fabricated central plant and green roofing system.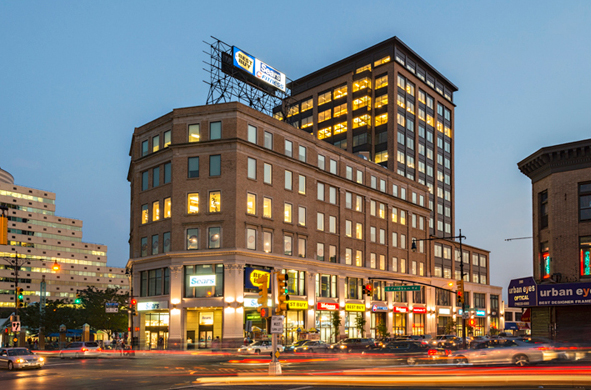 Fordham Place is a 276,000 sf, mixed-use retail and office complex developed by Acadia Realty Trust, through its Fund II. It achieved LEED Gold certification under the U.S. Green Building Council's LEED for Core & Shell green building certification program. Fordham Place achieved all 8 LEED points for optimized energy performance.
Sustainable Development Goals
Acadia supports the Sustainable Development Goals

---