Mentoring
Our mentoring program is designed to provide direction, on-the-job experience, advice, support, and feedback to the mentee, which will give them the opportunity to learn and grow and to perform their current job more effectively and become a more valuable asset to the Acadia workforce.
Mentees will gain an increased understanding of Acadia's business by gaining exposure to a different functional area beyond their current role. They will receive feedback and guidance from their mentor on ways to increase and develop their technical skills and personal competencies, which will help increase job satisfaction, commitment, communication, etc. Mentors will be able to use the program to reinforce their commitment to Acadia's Human Capital plan, and all of its components. This will also provide the mentor an avenue to increase their coaching and listening skills, and demonstrate their leadership qualities.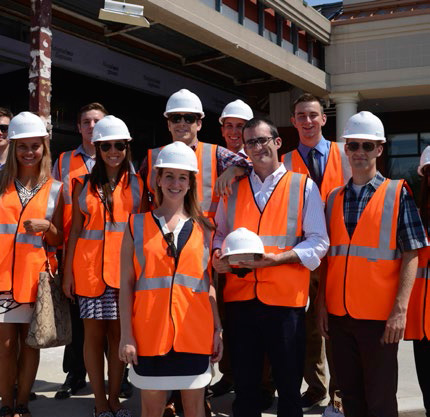 ---
Cross-Training
Cross-training is an essential program that works to create a work environment that enables the participating member the opportunity to learn and grow, and become a more valuable asset to Acadia's workforce. To promote two-way communication between departments for improved work performance; this increased communication may enhance training activities in functional areas. To gain a deeper appreciation of the work of other departments as well as how the work of each participant plays a part in achieving Acadia's goals.
 
Recognition
The Acadia Distinguished Performance Award is a means of recognizing those individuals who have exhibited outstanding performance and/or a superior accomplishment above and beyond the scope of their defined responsibilities. This is an excellence award, designed to acknowledge the personal efforts of any employee who, in the course of a year, has contributed to the quality, efficiency and overall success of Acadia.

Continued Education
Acadia supports its employees' participate in formal education programs that serve to enhance the employees' ability to do their jobs or grow into new, more valuable roles for the company.
 
Coaching
Acadia employs coaches in the workplace so that our employees can achieve the desired results through proper guidance and training and therefore achieve increased efficient at work. Coaches can provide critical tools and techniques to help employees excel and perform their jobs more effectively.