Culture
Acadia's approach to business and organization are different from that of many companies.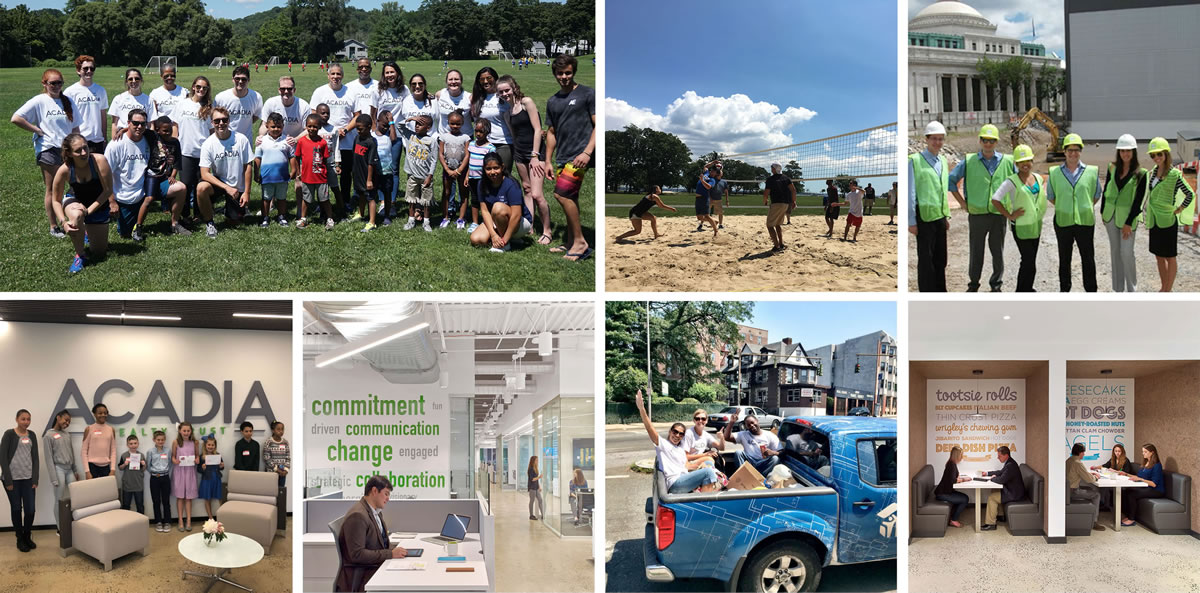 Our Culture
Our culture is one that fosters dedication, team building, teamwork, personal growth and fun to create a respectful workplace where our associates are treated fairly and are highly motivated to succeed. Our commitment to encourage and support the success of each associate makes Acadia an exciting place to build a career. As we continue to grow our business, we invite you to learn more about the opportunities to become a part of our incredible team.
We Trust People
We believe that, given the opportunity, ordinary people can accomplish extraordinary things. We give our associates the authority to make decisions, provide them with the appropriate level of training and oversight, and expect, in return, their personal accountability for results. This level of decentralization gives our organization unusual vitality and an ability to "get the job done" quickly and efficiently, while also giving our associates a level of independence.
We Flex to Support Success
We don't mandate organizational constructs. Instead, we design structures that enable individuals and teams to make the greatest possible contributions.
We Work as One
Although each division is accountable for its success, all Acadia associates are focused on the success of the company. We leverage knowledge-sharing across businesses and borders, and promote solutions that will benefit Acadia as a whole.
We Are Lean and Efficient at Our Core
Our Associates spend their time identifying and sharing best practices across the company. Their aim is to offer direction, not restriction, facilitate knowledge transfer throughout Acadia and measure their contribution in the cross-company synergies they create.