Careers
Acadia is committed to attracting, hiring and retaining a diverse team of top talent who share the same core values and commitment to our business that we do.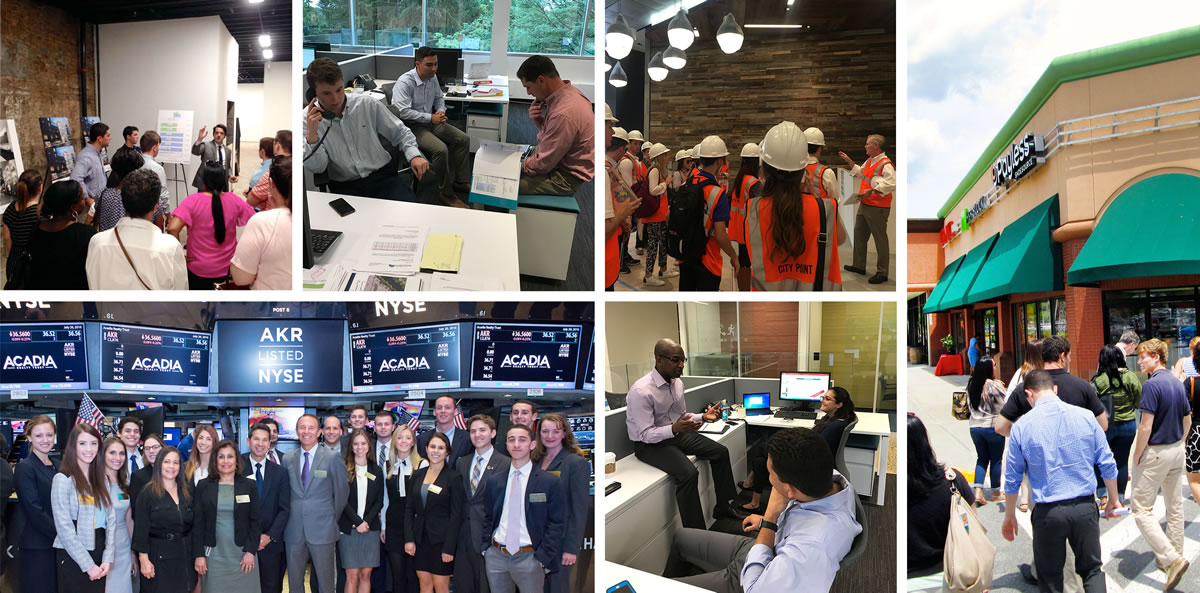 Career Opportunities
Acadia Careers - Click here to view opportunities
Acadia Realty Trust endeavors to make www.acadiarealty.com accessible to any and all users. If you would like to contact us regarding the accessibility of our website or need assistance completing the application process, please contact Human Resources at 914-288-8100 or careers@acadiarealty.com. This contact information is for accommodation requests only and cannot be used to inquire about the status of applications.
Acadia Realty Trust is an equal opportunity employer. Qualified applicants will receive consideration for employment without regard to race, color, religion, sex, sexual orientation, gender identity, national origin, disability or protected veteran status.
Intern Program
We are always looking for energetic young talent, who are passionate about the industry and looking for a unique work environment, to join our team. At Acadia, we recognized the need to build an internal talent pipeline as we continue to move our business forward. We believe the best approach to growing talent is through our internship and training programs.
College students and recent graduates provide a fresh perspective and energy level that is critical to the success of our organization.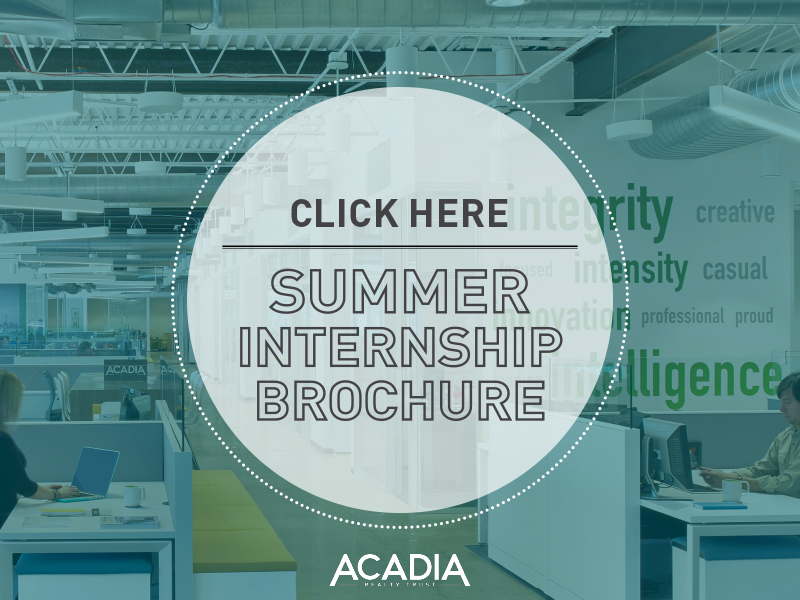 Equal Employment Opportunity
Acadia embraces diversity and is committed to providing equal employment opportunities for training, compensation, transfer, promotion and other aspects of employment for all qualified applicants and employees, including Senior Management, without regard to sex, race, color, religion, ethnicity, national origin, age, disability, sexual orientation, gender identity or gender expression.