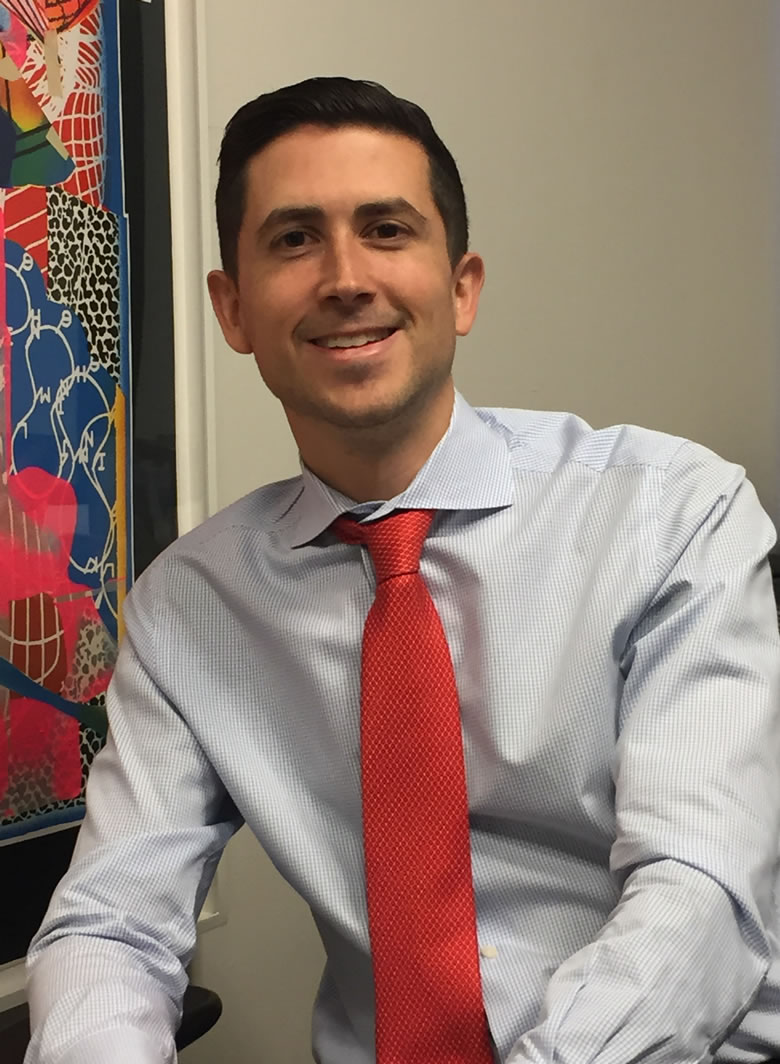 AJ LEVINE
Vice President – Head of Leasing
"It took some time to realize that rejection is not failure, and that the only way to be truly successful in any sales job is to be diligent and persistent."
IN YOUR OPINION, WHAT'S THE KEY TO SUCCESS, YOURS' OR JUST IN GENERAL?
The key to success is passion. You must be passionate and enthusiastic about what you do, otherwise you'll never push yourself that extra mile to be the best at it. I think this applies to really anything you do in life, not just your work.
WHAT HAS BEEN THE BIGGEST INFLUENCE IN YOUR CAREER AND WHY?
I consider myself very fortunate to have worked directly with some of the smartest and most successful people in our industry. Watching their work ethic and paying close attention to the way they approach work and life has been invaluable.
WHY DID YOU CHOOSE REAL ESTATE?
Real Estate is what I grew up hearing about at the dinner table. My father was a real estate attorney and loved to talk about the deals he was working on and the personalities involved. For a period of time I had wanted to study law and perhaps go into practice with my father, but ultimately, I was too eager to get started working in the business and decided to forego law school.
IS THERE ANY ADVICE YOU WOULD GIVE TO YOUR YOUNGER SELF, KNOWING WHAT YOU KNOW NOW?
I would say "get out of the office more". Meet with as many people as you can and absorb all the insight they have to offer. Visit your properties more often, and spend more time learning new markets even on your own time. Take advantage of the freedom you have with your time while you are young and have less responsibility.
WHAT HAS BEEN ONE OF YOUR BIGGEST CHALLENGES IN YOUR CAREER AND HOW DID YOU OVERCOME IT?
One of the biggest challenges I faced earlier on in my career was learning to deal with the rejection that is inherent in our industry. In baseball if you get a hit once every three at-bats you're considered an All-Star. In leasing, an All-Star success rate may be closer to one in twenty or one in thirty. It took some time to realize that rejection is not failure, and that the only way to be truly successful in any sales job is to be diligent and persistent. I overcame the challenge of rejection by showing up every day, keeping my head down, and pushing forward. Ultimately, the challenge of dealing with rejection forced me to be more creative and open-minded about the way I presented my product to tenants and the way I structured deals to increase my chances of success.
WHAT EXCITES YOU MOST ABOUT THE FUTURE OF REAL ESTATE / LEASING?
I'm looking forward to seeing how some of these younger brands establish themselves in the world of brick-and-mortar. I'm also looking forward to the emergence of new markets and opportunities for us to expand our footprint. What city is the next Austin, the next Nashville, the next Denver?