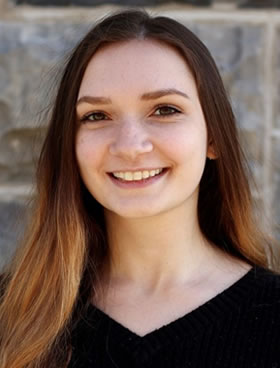 OLIVIA GIARRAPUTTO
Lease Administration Intern
School: Virginia Tech Why I Chose Real Estate
I chose real estate because it is an exciting and dynamic field that combines my passions of finance, development, and collaboration to create, operate, and invest in tangible assets.
Fun Facts

My favorite place I have been to is New Zealand.
I am in the process of getting my Italian Citizenship.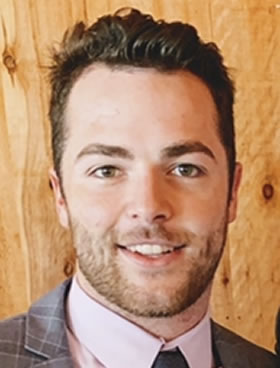 PATRICK KISSELL
Leasing Intern
School: Boston College Why I Chose Real Estate
I chose real estate because I love trying to predict and maximize the value of a property in the future. When I look around, I always find myself thinking about how a specific tenant or a certain development could not only increase the value of the property but allow for the area around it to further develop as well.
Fun Facts

I am a Firefighter in Rye, NY.
I am the middle child of 5.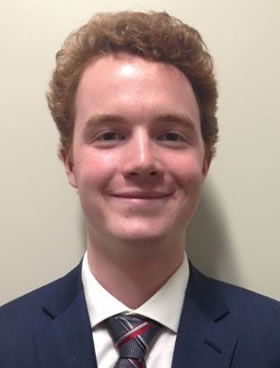 VINCENT PUZAK
Legal Intern
School: NYU Law Why I Chose Real Estate
I chose real estate because my family works in real estate, and I grew up discussing properties with my parents, siblings, and extended family. I enjoyed those conversations, and I look forward to learning more at Acadia.
Fun Facts

• I enjoy racquet sports.
• I spent a term in Spain during my undergraduate years and loved it.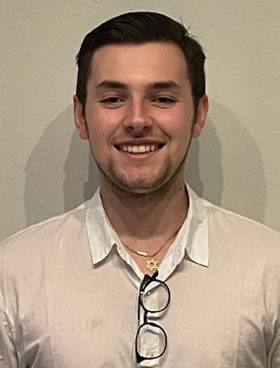 DILLON SCHAEVITZ
Acquisitions Intern
School: Middlebury College Why I Chose Real Estate
In addition to Economics, I am majoring in history. I have always thought it has been interesting to track land values and look at their relationship to social, political, and economic reform and crises. There are enough examples to prove the significance.
Fun Facts

I am interested in History, specifically using statistics and themes to add depth to arguments.
My favorite place I have traveled to would have to be Israel.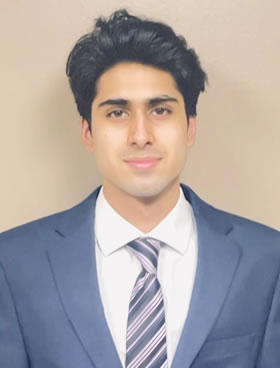 KARUN SINGH
Property Management Intern
School: Temple University Why I Chose Real Estate
I chose real estate because I like to see underutilized properties become useful for the community. I also see a great opportunity for growth in the real estate market.
Fun Facts

Favorite place I have traveled is Milan, Italy.
A hobby of mine would be to waterski & wakeboard.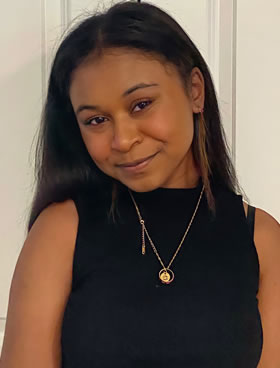 SUMMER THOMAS
Acquisitions Intern
School: University of Pennsylvania Why I Chose Real Estate
I chose real estate because I appreciate the geographical and asset diversity it offers – no two days are the same and there is always something new to be excited about. I continue to learn about and love real estate because of all the different ways it bleeds into my daily life, and how it helps me understand both my own and others' interactions with the real estate in our communities.
Fun Facts

My favorite region in the US to visit is the Hudson Valley in New York.
If I were to have dinner with three other people, dead or alive, I'd pick my grandmother, Whitney Houston, and Mariah Carey.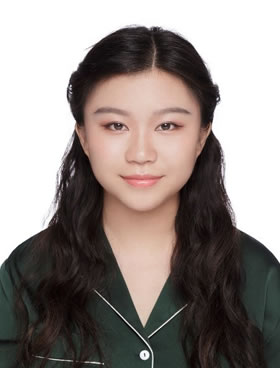 TERESA WANG
Finance Intern
School: Babson College Why I Chose Real Estate
When I was a sophomore I took an elective class called Real Estate Investment and was fascinated about everything I learnt in that class. I like the asset class for its tangible nature and its long-term appreciating value with stabilized cash flow coming in, almost like a safety net against inflation for the investors. Assume one day Earth got blown up and all humans need to move to Mars, it might take them years to rebuild New York Stock Exchange but there will be houses as soon as we land on Mars.
As for why Acadia and why retail, I love shopping, and I think Acadia is the right size where one under a million acquisition would move a needle and its portfolio is differentiated enough to make me feel like I am working for a purpose and a unique value proposition.
Fun Facts

I hiked across Machu Picchu for four days in 2019 with my friends and I promised myself I will never do long distance hiking again.
I started dancing when I was in kindergarten and danced Jazz competitively during high school. It's my biggest hobby.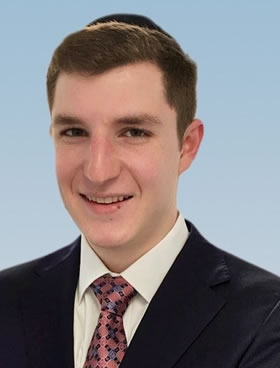 SOLOMON WEISER
Accounting Intern
School: Yeshiva University Why I Chose Real Estate
Having previously worked in the Real Estate sector, representing both landlords and tenants, I gained an appreciation for the day-to-day work. Having the ability to apply both quantitative and qualitative skills in work guided me to continue working in Real Estate.
Fun Facts

I have been playing Hockey since I was about 5.
Israel is my favorite place to visit outside of the U.S